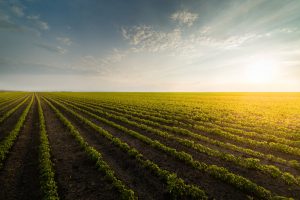 Planning To Buy Hydraulic Press? This Is Why Manufacturer Is Crucial
If you have plans to invest in a hydraulic press machine, there are several things you need to put into consideration. One of them is where you are planning to source the machine. The choice of hydraulic press manufacturer is a crucial factor when buying.
But why is that? Well, there are many factors that are determined by the kind of manufacturer you are dealing with. That's what we have for you in this guide. Here are the reasons why you need to consider the kind of manufacturer you are buying from:
Quality Of Machine
The machine's quality is one of the biggest reasons you need to check the manufacturer you are buying from. This is something that most buyers fail to understand. If you want to get the best quality hydraulic press machine, then you need to start with the manufacturer. You can easily tell the quality of the machine by checking the materials used. The prior customer reviews are another way that you can tell whether their products meet the expected quality. Note that quality comes with longevity.
Machine Authenticity
How authentic the machine you are buying is an important factor to consider. But this question is best answered by the hydraulic press manufacturer you are buying from. There are many manufacturers in the market who simply assemble parts from other manufacturers. These cannot be said to produce authentic machines. So, you need to check how authentic the manufacturer is to get the best machine. Do they produce their machine parts, or are just an assembling plant?
Machine Affordability
It is always good if you can buy a hydraulic press machine at the lowest price possible without compromising quality. That's what every machine buyer is looking for. But this can only be made possible by selecting a good hydraulic press manufacturer. Check how much manufacturers are selling their products and the features the machines are offering. Some are just selling the brand hence their high prices. That's another reason why you need to check the kind of manufacturer you are buying from.
Availability of Spare Parts
The other thing that you need to consider is the availability of spare parts. Buy from a hydraulic press manufacturer that will provide spares parts within a very short time. You don't want to experience nasty downtime because the machine has broken down and can't access spare parts.